S.E.Gilchrist
About Me
I write as S E Gilchrist and am the author of the best-selling space opera, erotic romance series, the Darkon Warriors formerly known as Legends of the Seven Galaxies.

My stories encompass the genres of space opera, fantasy, post-apocalyptic/dystopian, ancient history. Recently, I've added contemporary and suspense, and small-town romances to my portfolio. I love combining adventure, danger and suspense with romance ensuring my characters have goals worth fighting for- with lots of challenges along the way.

I enjoy inventing complex characters with flaws and interesting quirks but they always deserve their happy-ever-after. My aspiration is to entertain readers through stories brimming with adventure, action, hope, fear, danger, suspense and romance.

My home is in the beautiful Hunter Valley of Australia. I grew up in a small coastal town in NSW. My formative years were spent running wild with my brothers and friends, bush walking, horse riding, swimming, fishing, fighting bush fires, fire cracker & bon-fire nights, hurtling down hills in home-made go carts. I have travelled throughout Asia, USA and Australia. I've lived on a cattle station, on the gem fields, beside the ocean, camped beside mountain streams and under the stars in the outback.

I co-run Hunter Romance Writers, a local face-to-face writing group with my good friend, Sandie James. We formed this group in October 2009 for local romance writers to share their experiences, motivate each other, and improve their writing through workshops and critiques.

I was the organisor behind a writing group venture of thirteen writers,
Bindarra Creek Romance series. All thirteen books were consistent best sellers on Amazon Australia for over two years.

My novels are published by:
Escape Publishing (Harlequin Australia), Pan MacMillan Australia, and myself.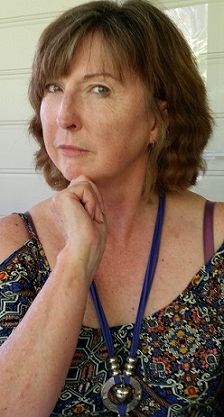 "I love to hear from my fans. Please follow me on social media or contact me via email"
suz.gilchrist@gmail.com
Awards
"Legend Beyond the Stars" - 2nd place - 2014 9th Annual Passionate Plume Awards, Passionate Inc, RWAmerica
"When Stars Collide" - finalist - 2014 ARRA Awards
"Bound by Love" - 2nd place - 2012 7th Annual 'On the Stroke of Midnight' contest, Passionate Inc, RWAmerica
"Bound by Love" - 2nd place - 2012 Minuet of Love contest, Music City Romance Writers, RWAmerica
"Beyond Aquarius (now Quest For Earth)" - Honorary Mention - 2012 Southern Heat unpublished contest, East Texas Writing Chapter, RWAmerica
"Legend Beyond the Stars" - 3rd place - 2011 Emerald unpublished Contest, Romance Writers of Australia